Arcadia Ballroom
Enter a world of customizable elegance and your gaze will be drawn upward by gorgeous chandeliers suspended from 20′ vaulted ceilings. These two, one-of-a-kind pieces of art are specially designed to showcase your wedding colors and lend a contemporary twist to the atmosphere.
Located at the Radisson Plaza Hotel & Suites in downtown Kalamazoo, the Arcadia Ballroom offers an open concept for complete design control, and a designated foyer for the cocktail reception. The Arcadia Ballroom typically seats 150 to 250 guests, but comfortably accommodates up to 500.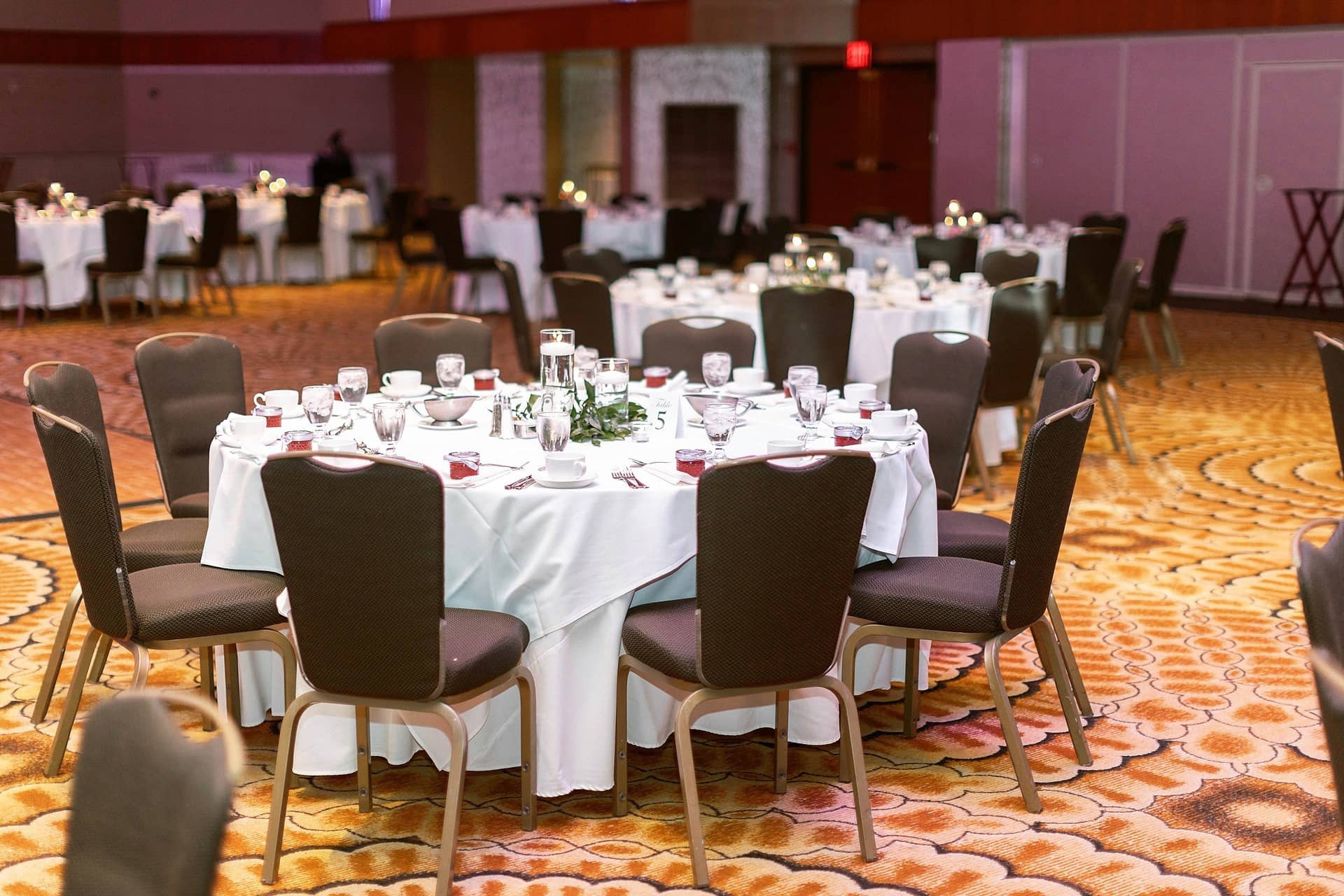 2
Customizable Chandeliers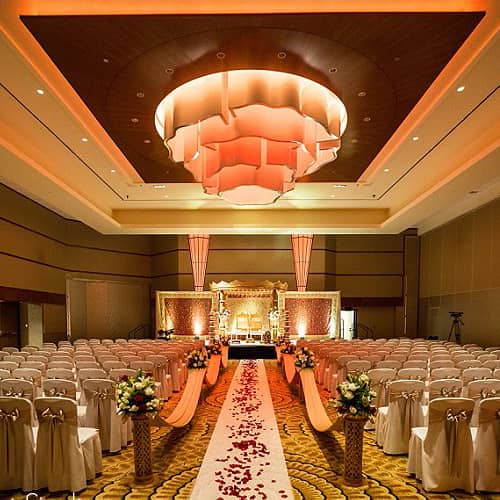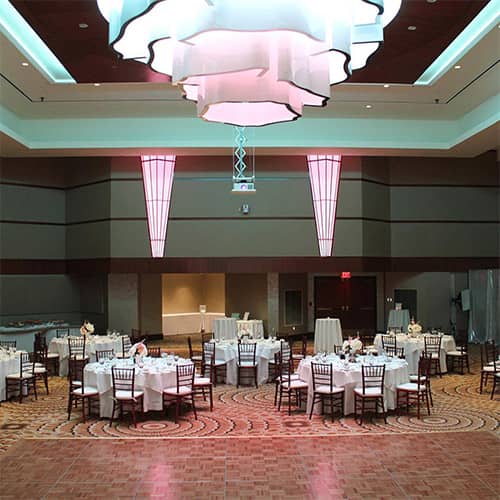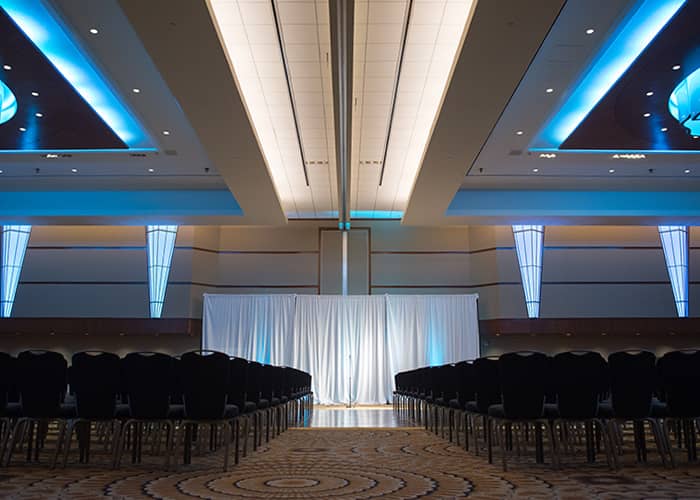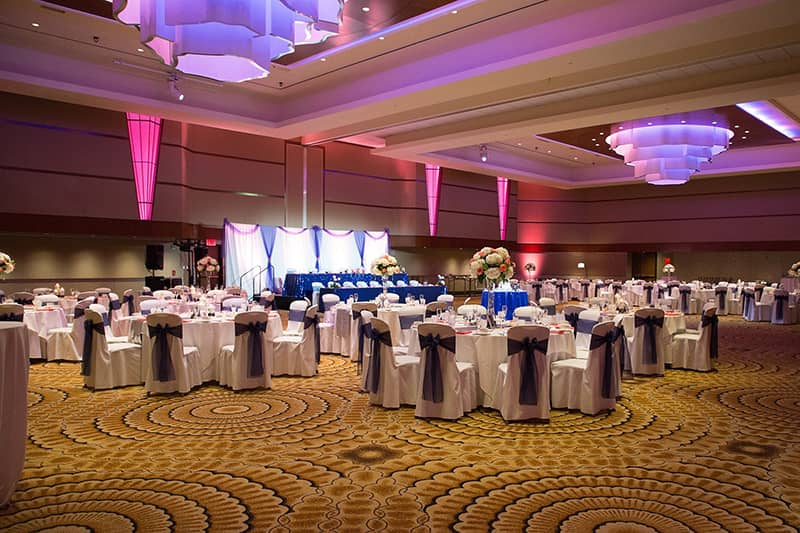 The Arcadia Ballroom is gorgeous and we received loads of compliments on the food. I highly recommend the Radisson as a wedding venue.
Take a virtual tour.